Opening Event on Saturday August 22nd
We are very pleased to announce an additional event open to everybody coming to ECVP and its satellite meetings. This event will take place on Saturday August 22nd at the Everyman Theatre on Hope Street.
www.everymanplayhouse.com
There will be a conference registration desk throughout the afternoon. At 3pm there will be a screening of the BAFTA-nominated documentary, Tim's Vermeer, about the possible use of optical devices by the artist Vermeer (www.theguardian.com/film/2014/jan/19/tims-vermeer-review-mark-kermode), followed by a discussion.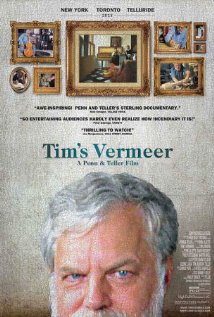 Tim Jenison will be at the event. After the screening he will be joined on the panel by
Prof Sir Colin Blakemore
Prof Christopher Tyler
Prof Philip Steadman

For further information please contact us at ecvp2015info@gmail.com
DVD
The Sony Pictures DVD of "Tim's Vermeer" is available from many stores, including on Amazon UK.
References and relevant links
Tyler, C.W. (2014). This page includes a movie review of Tim's Vermeer.

Blakemore on Start the Week, BBC Radio 4 (From 23.37) (2014).
Steadman, P. (2002). Vermeer's Camera: Uncovering the Truth Behind the Masterpieces. Oxford University Press.
How to reserve a ticket if you are registered for ECVP
There is no extra charge to come to this event, but we are reserving tickets on a first come first serve basis. Please type your name in the box below and click send, you will receive an automated reply by email. Bring that email with you, and together with your ECVP badge this will entitle you to a ticket.
Extra seats
Most ECVP delegates will arrive on Sunday. Therefore the extra tickets have been left with the Everyman ticket office. You can get a FREE ticket from the box office or even reserve it by phone 0151 709 4776 or online:
Ticket online store